Well, it's this time of the year again, so the family gets some more 3D-printed Christmas presents.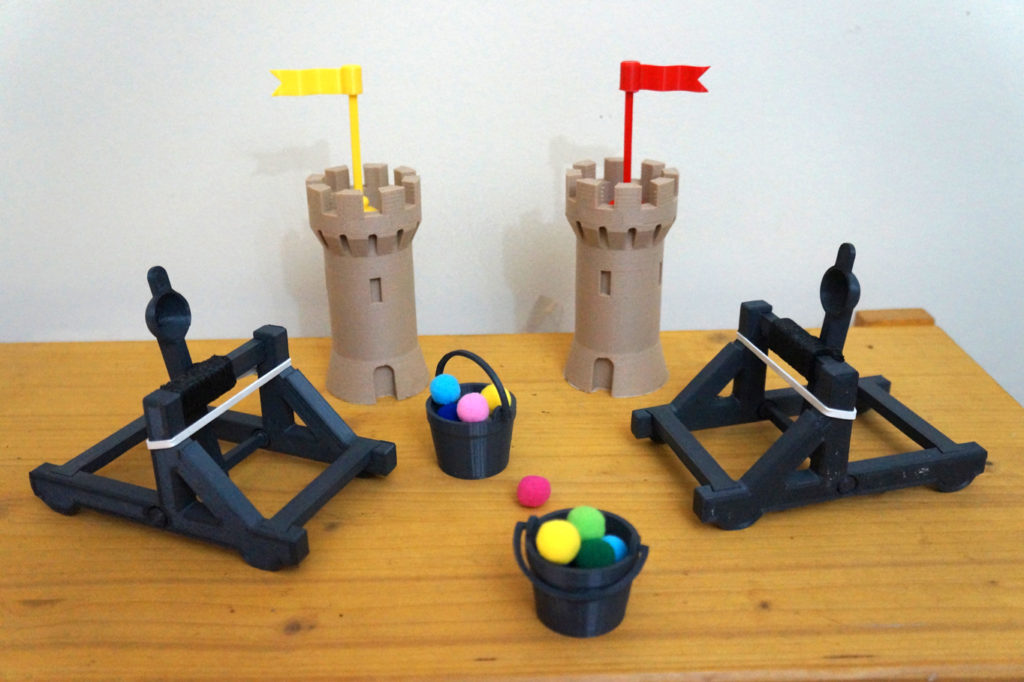 This Hallway Seej game can be found here on Thingiverse and made a great present for my nephews' 5 year old son. I printed everything in PLA, except of the blockers on the catapults which were printed in TPU, as instructed by the designer of the game. I did reduce the size of the towers to 75% to save time and material. The little bucket for the ammunition of the catapults can be found here.
This little handbag was made for my nephews' little daughter. It is made of 4 mm thick felt hot-glued on 3D-printed parts designed in OpenSCAD. Small magnets were glued into recesses of the 3D printed parts to provide a closing mechanism. It was inspired by this design on Thingiverse, allthough it is a completely new design. The PLA was bought really cheap on offer here, but was still of good quality and easy to print with.
This hinged box for spools of sewing threads was made from three 3D-printed parts designed in OpenSCAD. It was printed with a 0.5 mm nozzle in wood-filled PLA found here, and painted with a clear lacquer. Any smaller nozzle size will eventually clog.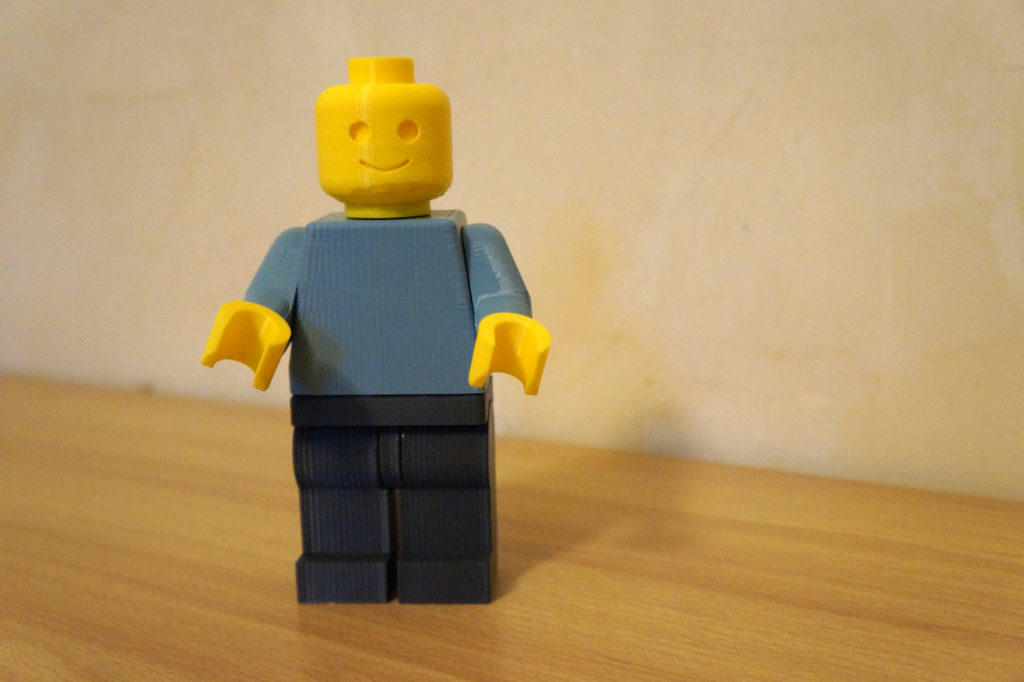 And of course I had to also eventually print the Lego Mini fig which can be found here.