Involved in the project management and multimedia content creation of the web portal for the Prime Minister's Office of the Hellenic Republic during the premiership of Costas Simitis.
One of the great opportunities presented to me during my employment at Metronanalysis was working with the great talents that made this web portal for the Prime Minister's Office a modern gem among the governmental portals of that time.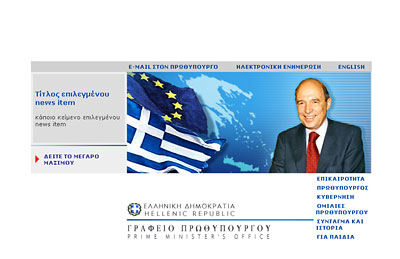 A multimedia presentation of Maximus Mansion, the building that houses the offices of the Prime Minister of the Hellenic Republic was also produced as part of the project.
The following demos require the Adobe Flash plugin. If you have it installed in your browser, you will be asked to activate it, otherwise it's free to download and install from here.